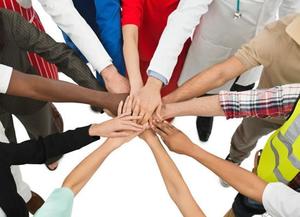 In a project as multi-dimensional and collaborative as ICM, engaging stakeholders is a fundamental and ongoing activity. Indeed, it is the context in which the system is planned, developed, deployed, and operated. As part of Connected Corridors' outreach and communications efforts (shown in the project timeline), stakeholder engagement continues during the entire project and takes a variety of forms, including:
Contacting stakeholders
Enlisting participation
Keeping participants informed
Educating stakeholders about various aspects of the project
Listening to and addressing concerns
Coordinating activities among stakeholders
Building relationships with stakeholders and partners
Publicizing the project and communicating with the public
Developing a common understanding and consensus for moving the project forward
The constellation of stakeholders will be different, of course, for every corridor. Use the links in the sidebar to see how the Connected Corridors team pursued stakeholder engagement for the I-210 Pilot as the project unfolded over time.